CAPE COD GATEWAY AIRPORT PREPARES TO BEGIN A $25 MILLION AIRPORT IMPROVEMENT PROJECT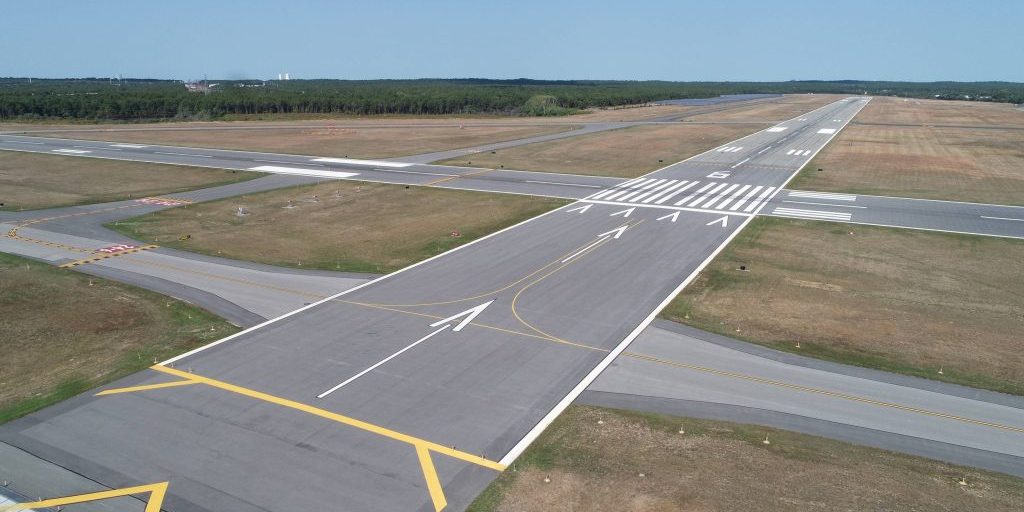 CAPE COD GATEWAY AIRPORT PREPARES TO BEGIN A $25 MILLION AIRPORT IMPROVEMENT PROJECT
HYANNIS, MA (September 12, 2022) – The Cape Cod Gateway Airport (HYA) will embark on a$25 million plan which will upgrade Runway 06-24 and replace the Engineered Materials Arresting System (EMAS). Ninety-five Percent of the funding will be coming from the Federal Aviation Administration (FAA) and Massachusetts Department of Transportation – Aeronautics Division (MassDOT) and the Airport will fund five percent of the project. Construction upgrades are expected to improve safety and usability at the airport facility for both passengers and airport personnel.
"We had tremendous support from our partners, and our team worked very hard to design this project in an innovative and efficient manner to allow for as minimal of an impact as possible to the community and to our airport customers," stated Airport Manager, Katie Servis. 'The Airport's engineers have created a schedule that will allow reconstruction to occur during a single construction season: 2023."
Over the past thirty-one years, airport personnel have maintained Runway 06-24 by performing crack sealing and needed maintenance. The runway is now in need of an upgrade. The FAA and MassDOT-Aeronautics have slated this runway for a full reconstruction which is expected to extend the design life of the pavement for another 20-30 years and improve safety and operational flows.
Reconstruction will include in-pavement and edge lighting, the regrading of turf safety areas and miscellaneous related airfield improvements to navigational aids and power sources. A portion of Runway 06-24, which amounts to approximately 725 feet, will not be upgraded at this time. This section, which intersects with Runway 75-33, was reconstructed in 2017 and now will help with the flow of air traffic during the reconstruction on Runway 06-24.
The EMAS, located at the approach end of Runway 06-24, is comprised of high-energy absorbing materials which reliably and predictably deform under the weight of an aircraft. This was constructed in 2003 and has eclipsed its lifespan. This safety mechanism assists to quickly stop or slow the aircraft down during aborted takeoffs or when landing an aircraft. This system will be completely replaced during this construction project.
During this project, which is expected to last seven months, air traffic will be shifted over to the north/south runway which will increase flight activity over Barnstable and Yarmouth. The construction project is not expected to have any impact on customers flying in or out of the airport. The airport will engage in ongoing community outreach efforts to inform the community as the project develops. The Airport Noise Monitoring Office will also be responding to any inquires during the length of this project.
The Airport will begin work on the runway in March 2023 and is expected to be completed by October 2023.