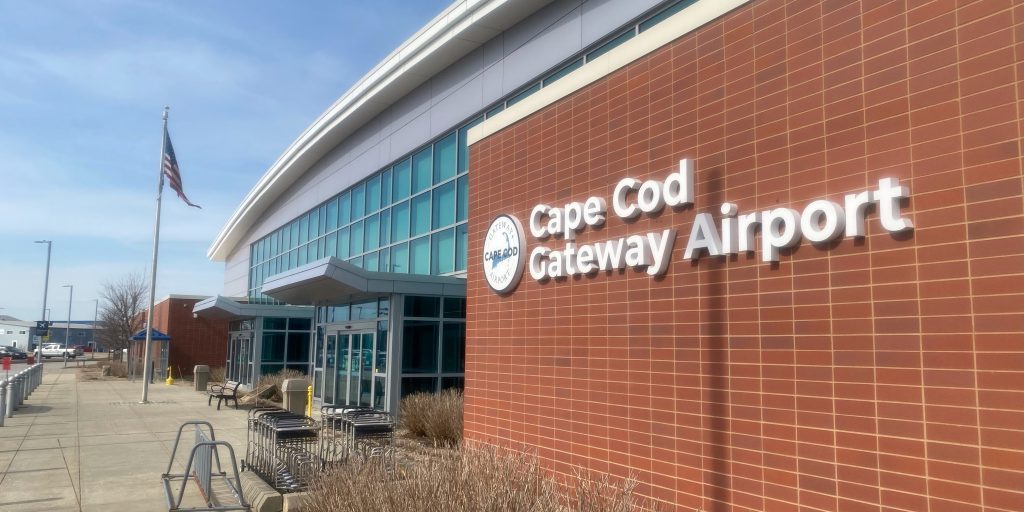 Cape Cod Gateway Airport, located in Hyannis, Massachusetts on Cape Cod, provides commercial and general aviation services to Boston, New York and the islands of Martha's Vineyard and Nantucket. It is owned by the Town of Barnstable and managed by the Barnstable Municipal Airport Commission and airport staff.
Located on 623 acres, the airport is home to Cape Air and Nantucket Airlines along with other charter, corporate and general aviation aircraft operators. JetBlue operates daily service to JFK-New York in season.
Economic Impact of HYA:
A 2014 state study found that the airport has a direct economic impact of $119.2 million a year on the Cape Cod community. The Massachusetts Department of Transportation Aeronautics Division analysis calculated the value of jobs, payroll and business generated by the airport and its tenants, along with visitor spending.
The study found a measurable multiplier of an additional $88.7 million a year produced by the recirculation of money spent locally by airport businesses and the people employed there. Overall, the study determined that Barnstable Municipal Airport generates 2,135 jobs, an $85.3 million payroll and $208 million a year in direct and indirect benefits.
HYA Facilities:
Today, the airport consists of a 35,000 sq. ft. passenger terminal, 85 ft. air traffic control tower, extensive parking facilities, new aircraft ramps, taxiways, an airport rescue firefighting team, maintenance building and an aircraft fuel farm. More than 40 private tenants lease hangar space on parts of the airport property.
Passengers are served by airline ticket counters, car rental agencies, an art gallery/shop, TSA security checkpoint and a flight tracking system allowing real time views of arriving and departing aircraft.
HYA History:
The first Hyannis Airport originated in 1928 as a single grass runway before being taken over by the Town of Barnstable in the 1930s. During World War II, it was expanded to three 4,000-foot runways for the Army Air Corps and used by aircraft on anti-submarine patrol. The Navy later assumed control of the airport for pilot training. After the war, the airport was returned to the town as a two-runway, municipal airport, serving all of Cape Cod. Overtime the purpose of the airport has evolved to serve the needs of Cape Cod and visiting aviation operators. Learn more about Cape Cod Gateway Airport's rich history on our History page.