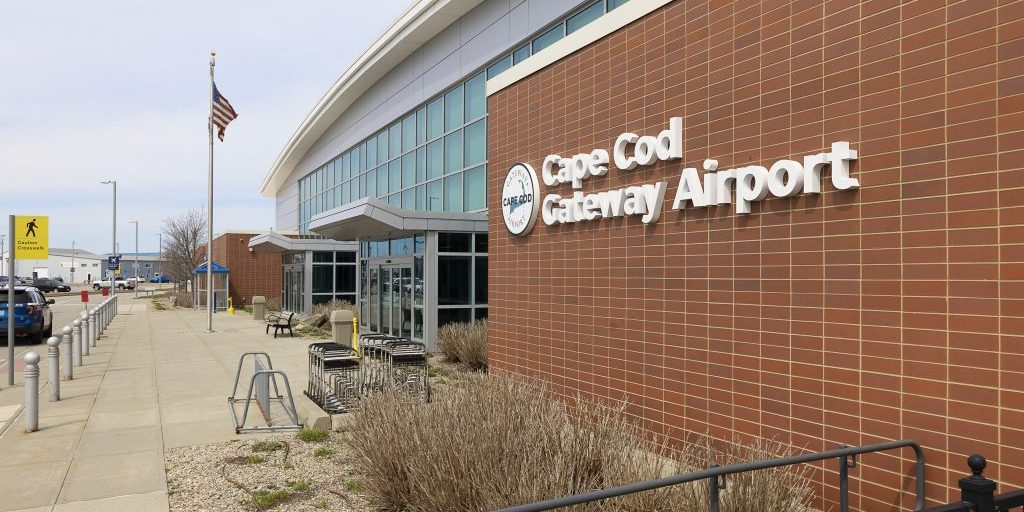 A message from Katie Servis, Airport Manager, Cape Cod Gateway Airport: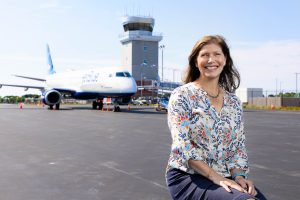 On behalf of the Cape Cod Gateway Airport Commission, Airport management and staff, and the Town of Barnstable, I welcome you to the official website for Cape Cod Gateway Airport –  Your Gateway to Aviation and the National Transportation System!
To better serve your needs, we have updated this website to provide you with information about our facility, the services we provide, and the people that provide them.
Cape Cod Gateway Airport Mission
The Airport mission is to provide a safe and convenient air travel experience and high quality aviation activities to the citizens of the Cape Cod region and the Commonwealth of Massachusetts. As a non-hub primary airport and a major transportation facility for Cape Cod, our goal is to foster local economic growth and to ensure that the airport remains an integral part of the regional transportation plan to meet the demand for present and future air travel for local Cape Cod residents and visitors to our region.
Who We Serve
The Cape Cod Gateway Airport serves as a distinct commercial transportation hub for the residents of Cape Cod by meeting the regional demand for air transportation. For some, it provides very affordable and economic travel opportunities from Cape Cod to other major destinations across the country. For others, the airport provides a much-needed mode of travel to and from the Islands of Nantucket and Martha's Vineyard. This includes travel, tourism, and commuting opportunities for a large professional labor force. Travelers are afforded a number of flight opportunities with commercial air service via Cape Air/Nantucket Airways and JetBlue; charter service with Allies Air; and on-demand corporate and private service to local and national destinations that include Nantucket and Martha's Vineyard, Boston, New York City and beyond.
Studies completed in 2018 show that approximately 215,000 Cape Cod residents access air travel via off-Cape airports, and another 200,000 arrive on Cape Cod using off-Cape airports. The Airport's Business Plan and Marketing Plan goals, developed in June 2018, are to identify better opportunities to accommodate these Cape Cod residents and visitors by working with our existing and new airline partners to retain and develop commercial air service moving into future.
The Massachusetts Department of Transportation (MassDOT) Aeronautics Division 2019 Economic Impact Analysis demonstrates the Cape Cod Gateway Airport (including tenants and associated businesses) provide employment for 1,724 people with an annual payroll in excess of $73.8 million and a regional economic output in excess of $157.2 million. The Airport is home to over 65 businesses/private users, with Cape Air, Atlantic Aviation, Griffin Avionics, Allies Air, the Federal Aviation Administration (FAA), and the Transportation Security Administration (TSA) making up the bulk of employees on the airfield.
Get to know Cape Cod Gateway Airport better and we look forward to seeing you on future travels!
Sincerely,
Katie R. Servis
Airport Manager